Popular Sequin Prom Dresses
/
Hellymoon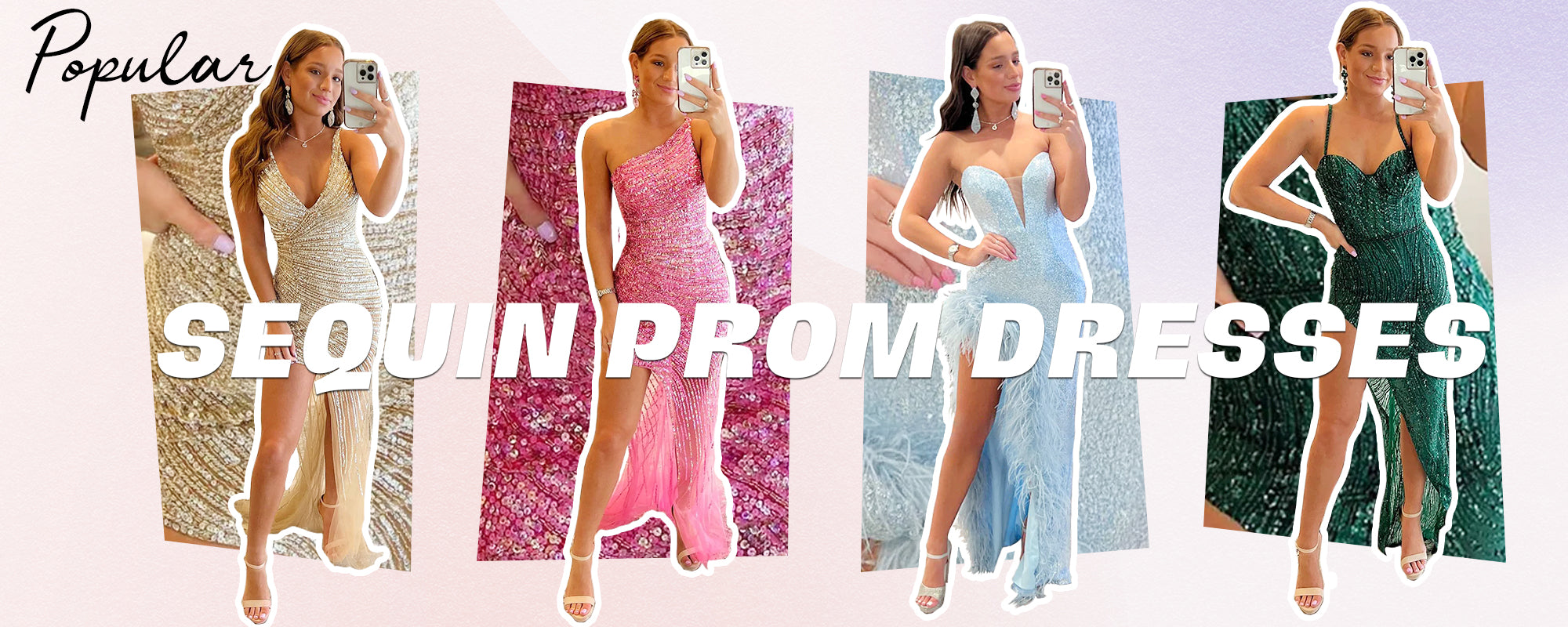 Popular Sequin Prom Dresses
Sequins are a popular choice for prom dresses because they add glamour and sparkle to the overall look. Sequins come in all colors, shapes, and sizes so you're sure to find a sequin dress that matches your style. They can range from small sequins that just accentuate a dress or large sequin pieces that make the entire look stand out.
Looking for some inspiration? Check out some of our favorite styles below!
Make a statement and turn heads at prom in ZSCEYYC2101 Fuchsia. With this high quality sequin prom dress, you'll be the center of attention at your event. Adorned with a plunging neckline, lace up back, and a slit skirt, this gown is sure to make you feel like a princess while you party the night away.
The plunging V neckline bodice and lace-up back are the perfect combination for an elegant evening event, while the slit skirt keeps it fun in this make-you-glow prom dress The sequin embellishments make it fun and flirty. Pair with killer heels and a matching clutch for the perfect prom look.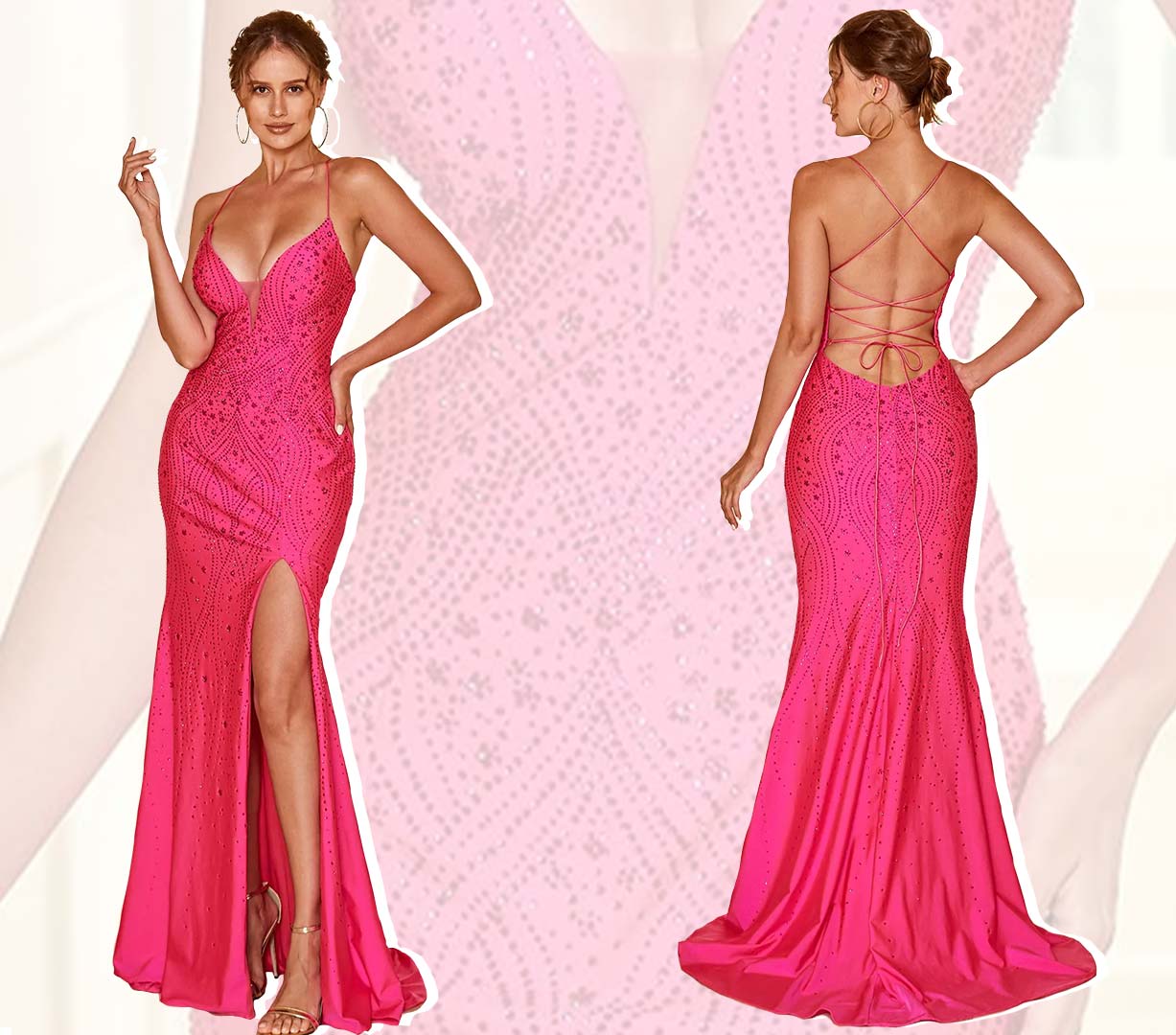 SKU:HM04032548 Red
HM04032548 Red is a must-have for any girl who wants to dazzle on her prom night. You deserve to shine, so let your true self out with this extraordinary dress. It's decorated with gorgeous sequins and beading, so you're sure to shine in the light with every step you take.
The scoop neckline accentuates the bust, while the lace-up back will make you feel oh so sexy. The mermaid fit is still perfect for dancing the night away and the dress cinches at the waist to give you that perfect hourglass figure. It's definitely guaranteed to be the best evening type gown for prom or any other formal occasion. Pair it with simple accessories and heels for a head-turning ensemble.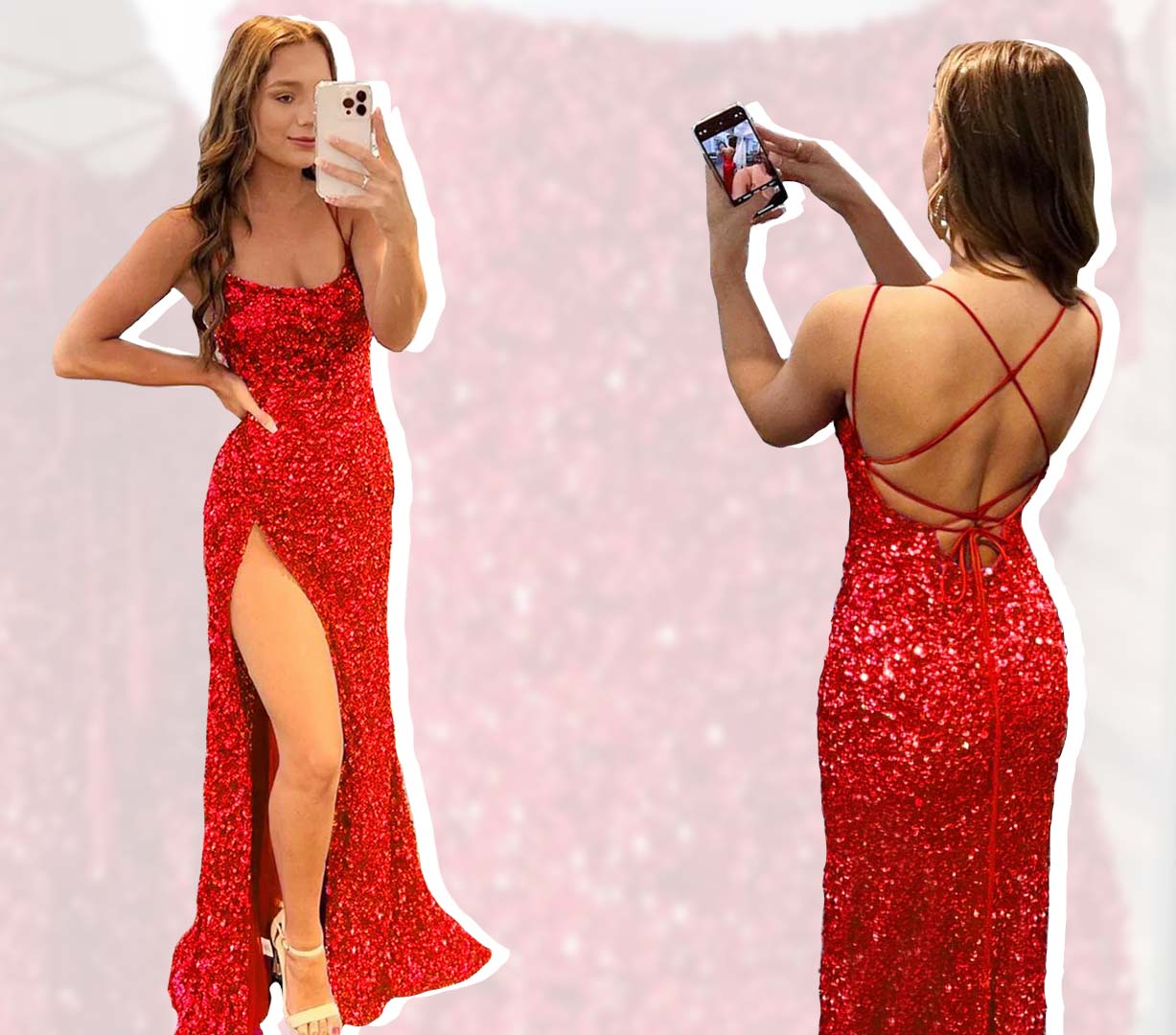 She's the one. She's the dream. She's the celebration. An evening with her is a night to remember. HMUSWH2918 Light Blue is a sexy sequin prom dress that's like a breath of fresh air, with trendy details like a plunging V-neckline bodice and zipper up back that highlight your figure while keeping you cool and super comfortable.
The zipper-up back provides a secure fit that flatters all shapes and sizes, while the feather-embellished skirt slit adds movement to the floor-length skirt. Add even more bling to your outfit with some matching sequin pumps, and then kick off your heels to dance the night away in this gorgeous gown that creates the ultimate unforgettable look.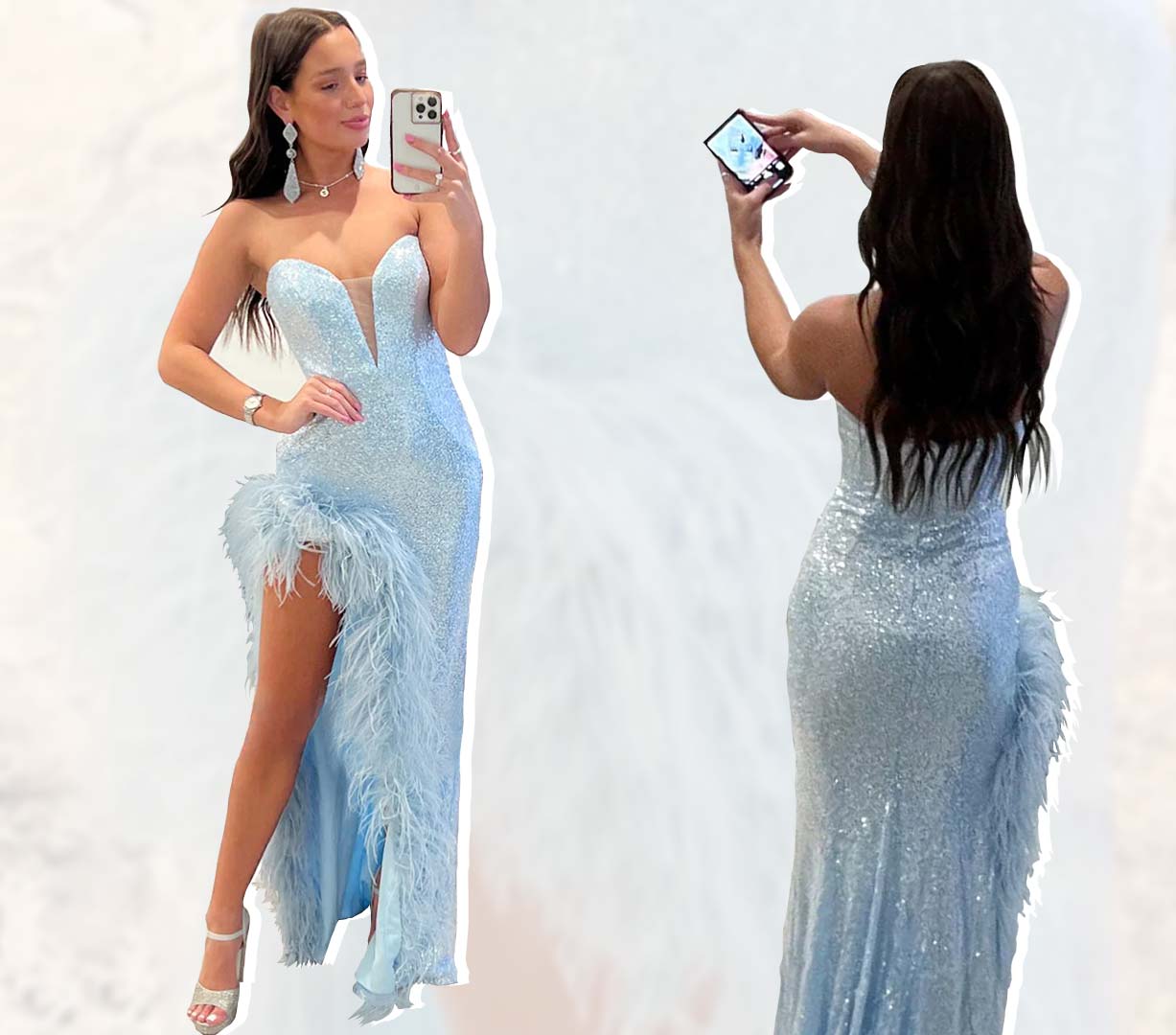 If you're looking for a glamourous, sparkling prom dress that will make you and your date feel like royalty, HMUSWH3025 Light Blue is it.
The long fitted sequin dress is a classic choice for formal events like prom night. It's classic, soft-spoken, and not too over-the-top. If you want to make a statement on prom night and still stay classy, this dress is perfect! Why?
Because this delicate and open-back number is perfect for girls who want to stand out in a sea of sequins and tulle and add a little glamour to their prom formal outfit. With its simple but elegant straight cut, it's the kind of dress that will turn heads without taking away from your natural beauty, but still adds just the right amount of glitz. Wear it with a pair of heels for that extra touch of sophistication.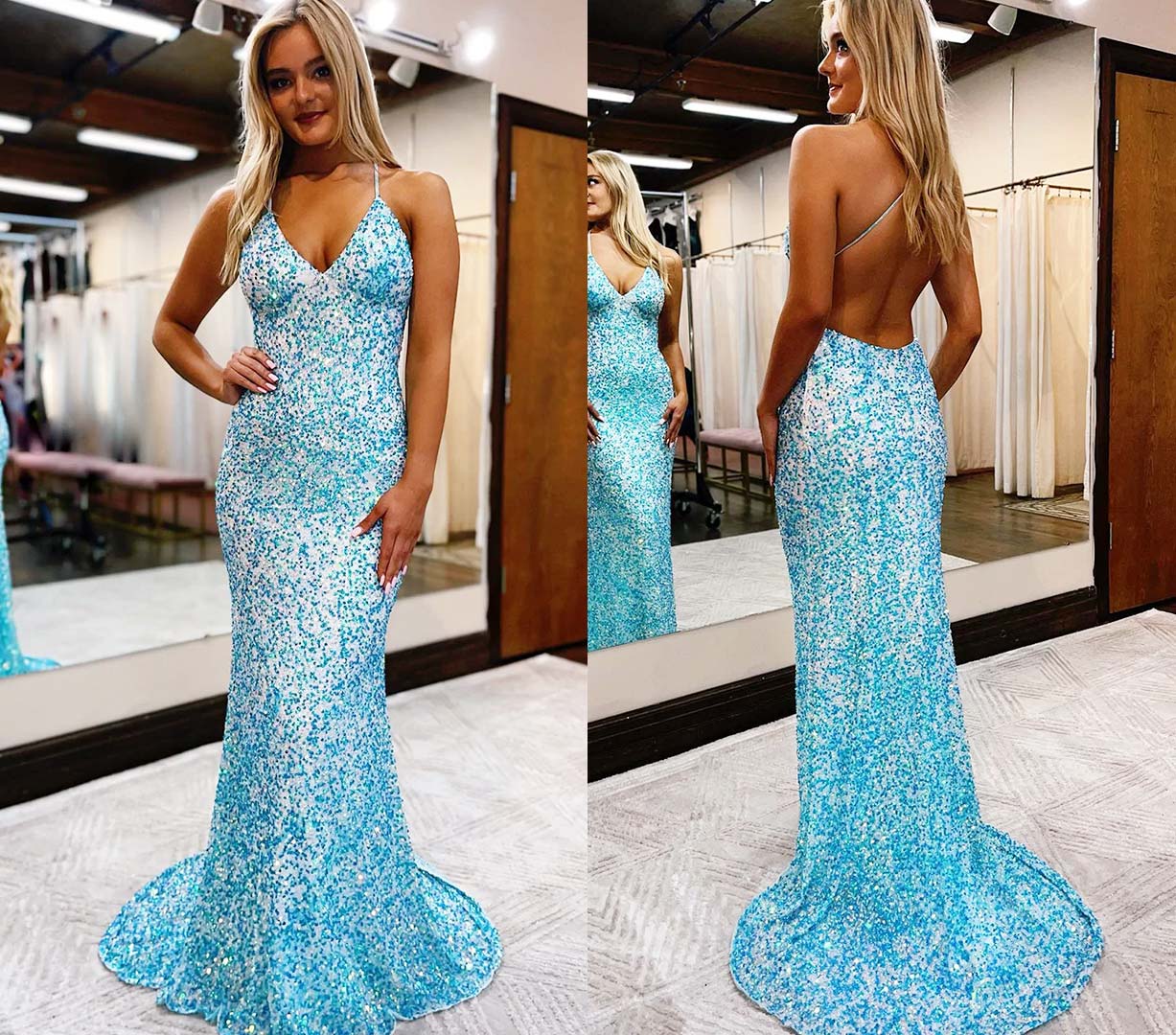 SKU: HMUSWH2760 Blue
Start your prom with a little sparkle! HMUSWH2760 Blue, an exquisite sequin prom dress with all the right details. The sequin, boned bodice is lined with lace for a comfortable, form-fitting look. The skirt has an elegant high slit and a chic, long train.
Whether you're headed to the best prom night of your life or need a glam dress for a special event, this luxurious sequin gown will make you feel like royalty. Machine-sewn sequins create a stunning, eye-catching pattern. It's the perfect dress for a memorable evening.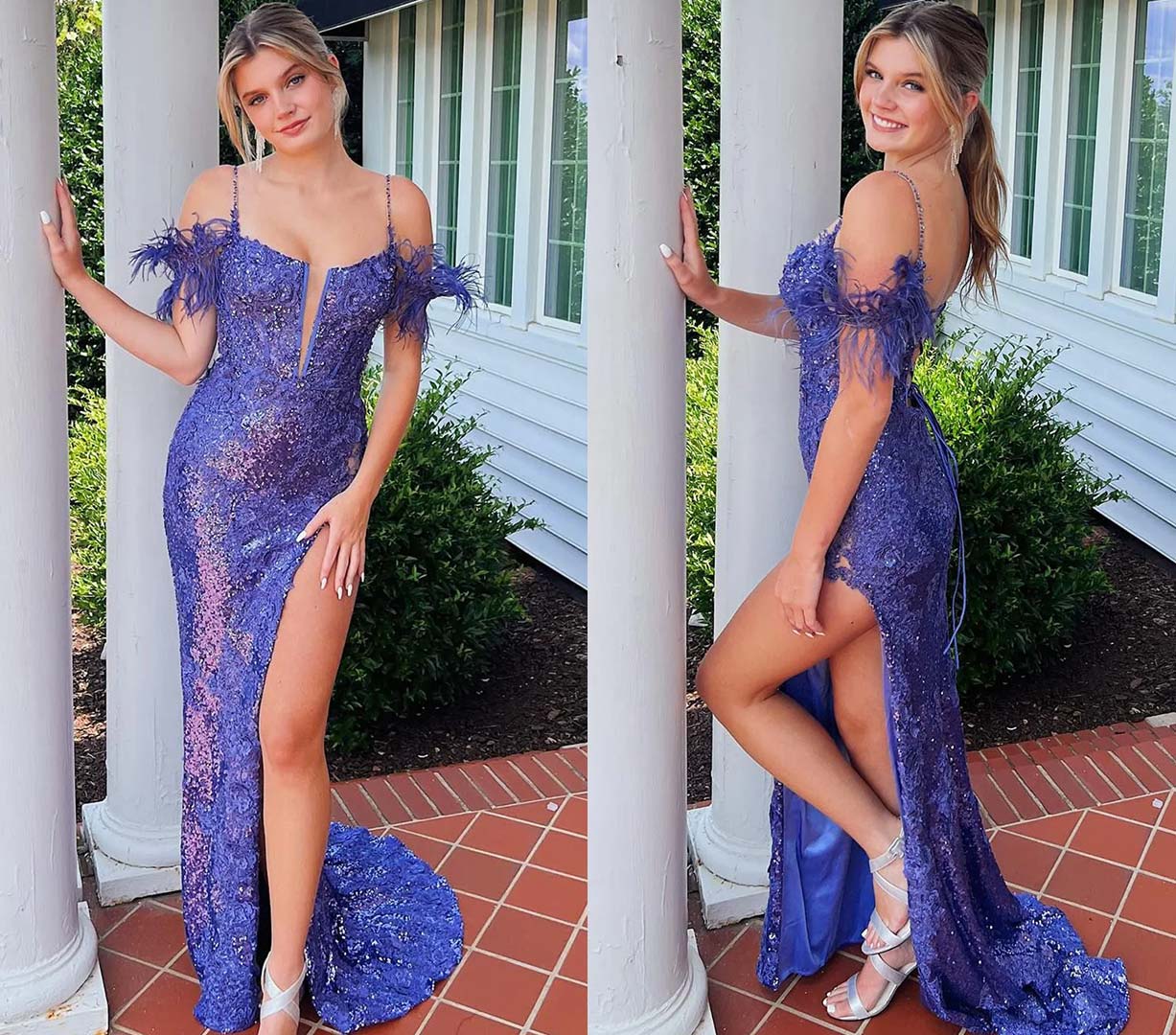 SHOP HELLYMOON FOR PROM
You deserve to sparkle like the night sky on your next big event. With our sequin prom dresses, you'll shone like the star you are. So, don't be afraid to add a little extra glam to your evening with our sequin gowns.
We have a wide range of colors and styles available, so make sure to find the perfect one for you! Hellymoon's 2023 Prom Collection is the latest trend in formal dresses for prom and other special events. Your sequin prom dresses are just a click away.